Biosensor IV4 for Lactate measurement
Flexible strip-type biosensor for dip-in applications
Flexible strip-type biosensor, optimal for dip-in applications. Designed for the detection of one single analyte (lactate as standard). Ideal for applications that require in-line continuous measurement with high reliability.
Note: Not for medical, diagnostics and use on humans. For evaluation use only. For more information contact IST AG.
Product Name
B.IV4.L.1X.IDC
Sensor dimensions
10.0 x 4.0 x 0.4 mm (H with flow cell: 1.23 mm)
Construction type
strip-type with 4 electrodes: : 1x glucose, 1x blank, 1x reference, 1x counter
Working electrode
Platinum covered with enzyme membrane
Blank electrode
For background compensation
Reference electrode
Silver / silver chloride
Counter electrode
Platinum
Glucose measurement range
0.05 mM to 25 mM / 0.01 to 4.5 g/l
Sterilization
not compatible
Shelf life
>6 months (at recommended storage conditions)
Operational life time
> 4 weeks in analyzer mode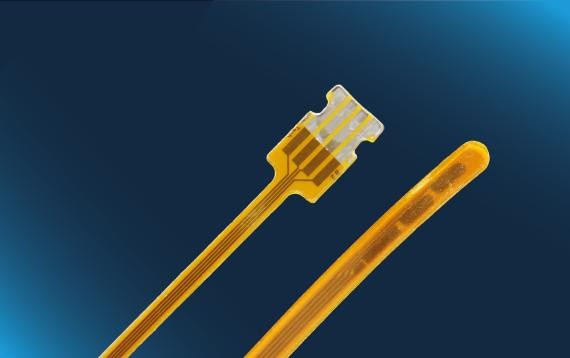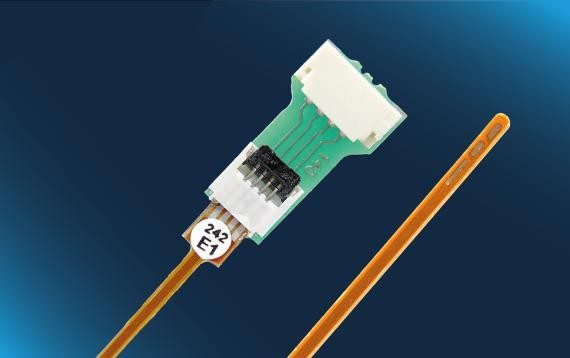 Product details
Benefits & Characteristics of the IV4 biosensor
Further advantages of the IV4 biosensor include:
Excellent long-term stability
Long shelf life
Gamma and beta sterilization compatible
Fast response time and outstanding reliability
Reference, counter and blank electrodes on-chip
Given its compatibility with gamma radiation, the IV4 sensor can be used for example in bioreactors or aseptic media.
Disclaimer
Evaluation product for professionals to be used solely for research and development purposes! Not for medical and diagnostic use. Not to be used on humans. For more information contact IST AG.
Quality
Consistent with the well-known, high-quality standards in Switzerland, IST AG is certified according to ISO 9001:2015 (quality) and ISO 14001:2015 (environment). Appropriate processes are part of our daily work. They are regularly audited and extended parallel to the growth of our company.