Our versatile technological portfolio covers different substrate material choices, the use of thin- and thick-film technologies and patterning technologies as well as diverse test and assembly options. 
We help our customers select the best-suitable technologies for their applications.
We concentrate on our customers' needs. We don't insist on our existing solutions, but we utilize the entire range of feasible technical options

Dr. Florian Krogmann, Chief R&D Officer
Our experience with PTC materials in combination with thick-film technology enables us to offer various coating techniques for application-specific tuning of properties. This results in fast, homogeneous and efficient heat release and brings many advantages:
Large-area functionalization
High volume production
Marketable prices
Highest quality standards
Various materials for substrates and active layers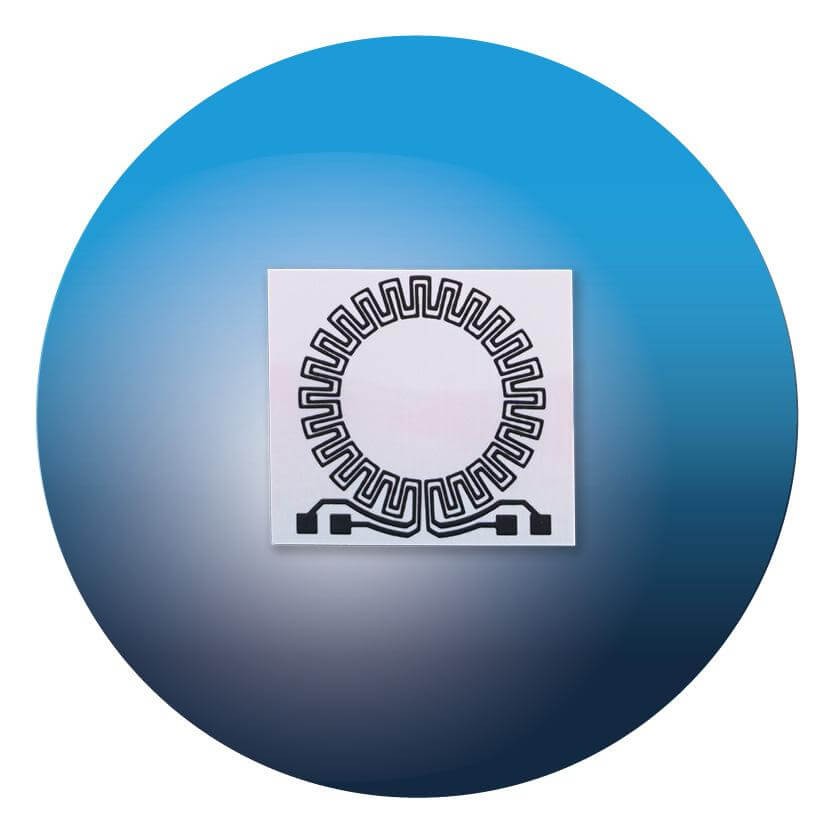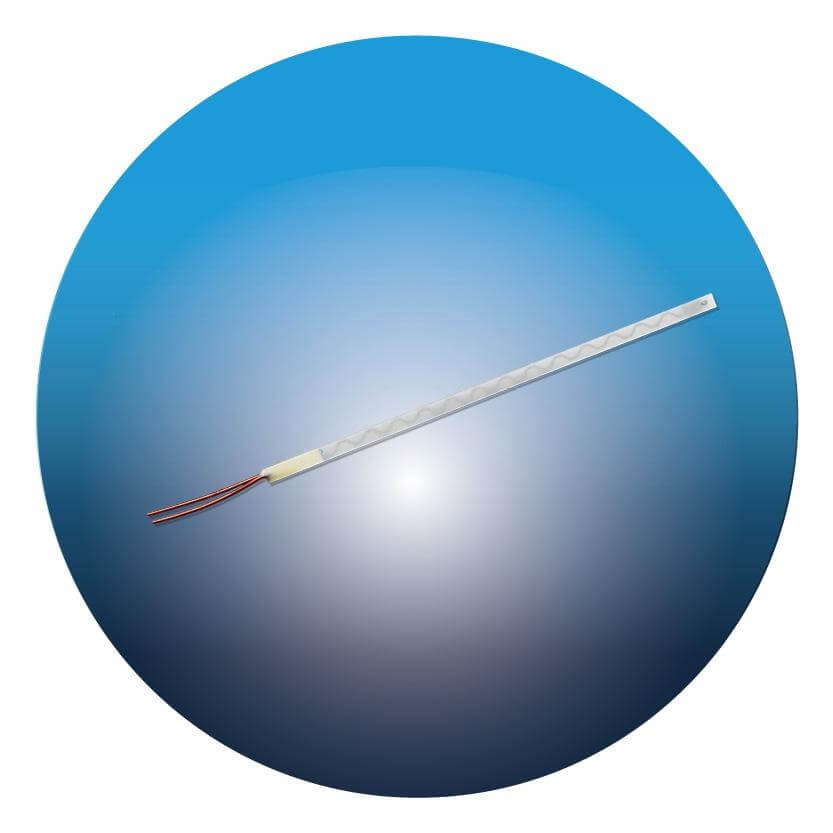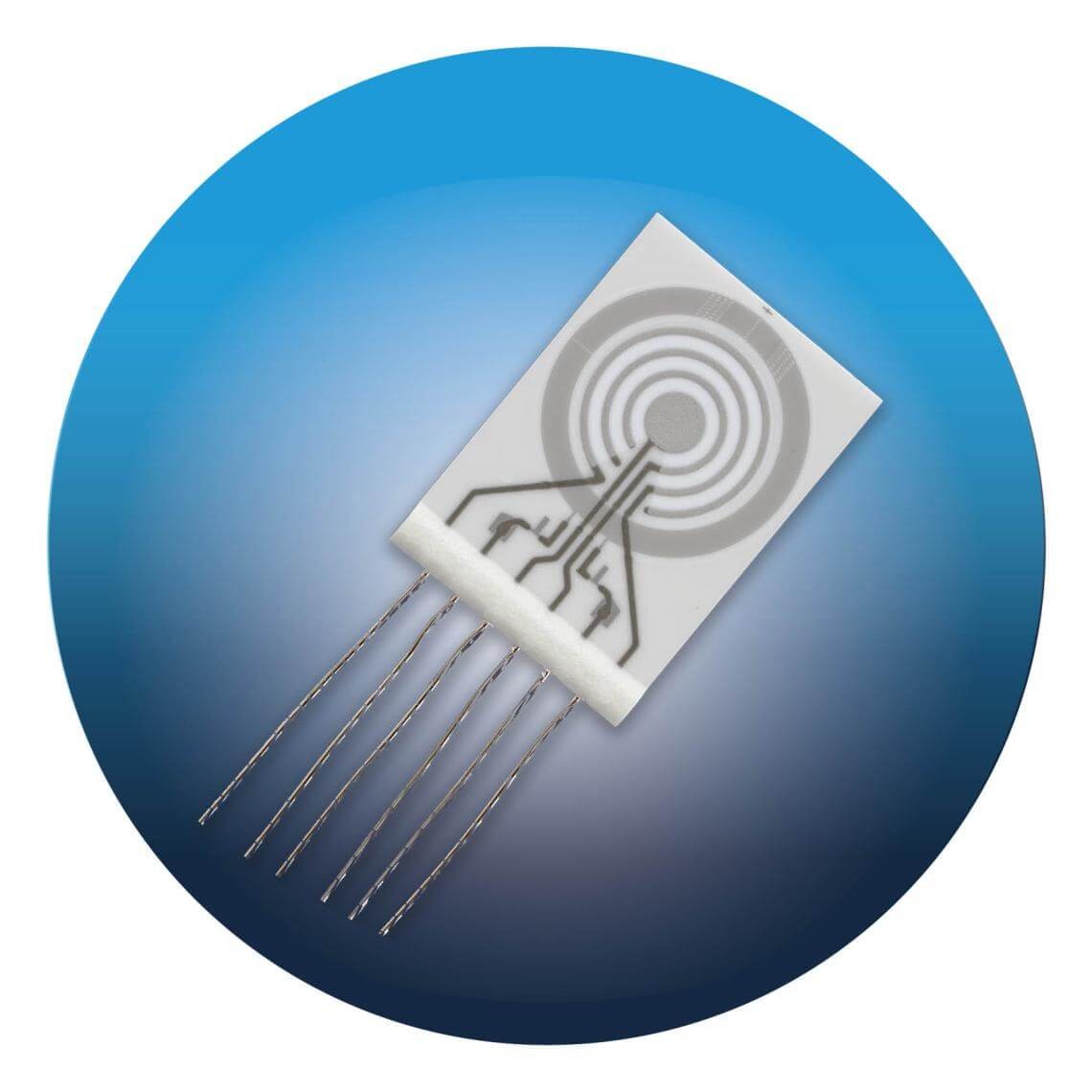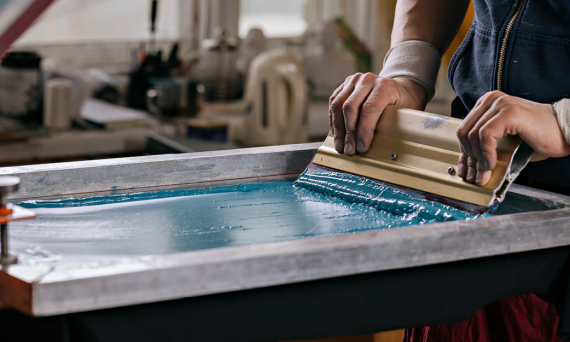 What is thick-film technology
Thick-film technology is a manufacturing technique using screen printing (stenciling), which is used not only for printing textiles or art, but also for producing power electronics, PCBs, Antenna, heaters and sensors.
The technology has become one of the key manufacturing/miniaturization techniques in electronic devices for circuit boards and surface-mount technology (SMT), where surface-mountable parts (resistors, capacitators, sensors, etc.) can be assembled on a thick-film substrate. Thick-film circuits and modules are used across a wide range of industries for integrated passive devices and sensors.
Industries & Applications
Thick-film sensors are used in automotive applications for fuel/air control, space electronics, consumer electronics, applications where thermocycling of circuits without failure is required as well as various measurement systems where long-term stability, high reliability at low cost is required.
Thick-film microheaters are used in applications where a specific or small and fast heat source with precise temperature control is required, such as optical interactive assistance systems.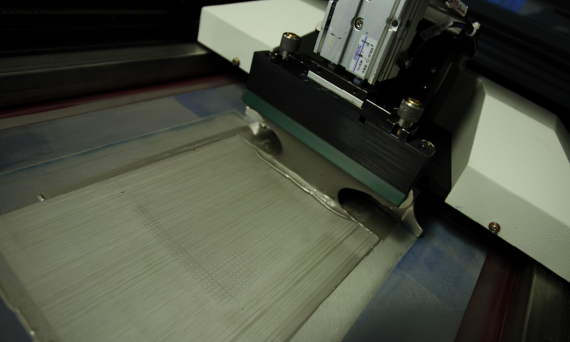 How we use thick film technology
IST AG uses thick-film technology to produce its wide range of physical and chemical sensors and a large quantity of micro-heaters. The technique is also used for passivation and connections for sensors as well as PCB production.
For thick-film products, IST AG has fully automated production lines, which can manufacture sensors and heaters in large volumes.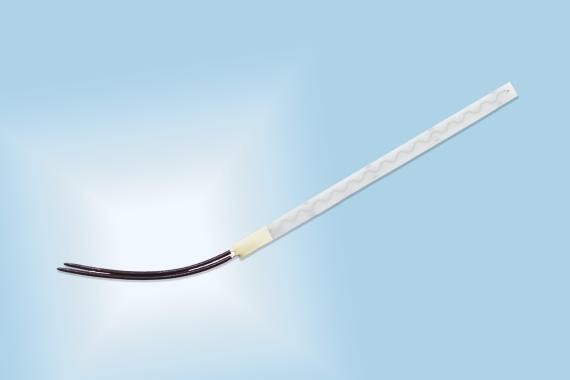 The advantages of thick-film technology
The advantages of thick-film technology lie not only in its attractive pricing and its capacity for high volume production, but also in short development times and its infinite range of possibilities. For example, IST AG's numerous micro-heaters are fabricated with thick-film technology. Their  fast response time, long term (temperature) stability, high precision make them ideal heat-sources for targeted heating of tiny spaces, e.g. in medical instruments, automotive, laser manufacturing and many more.
Read more
Thin-film Technology
Thin-film RTDs simplify mass production and are more affordable than the wire-wound RTD types. They are smaller, have a mechanical robust construction and have a faster response time than other types (wire-wound, coiled), which is desirable in many applications. Nowadays, platinum thin-film RTDs are the most common metal based RTDs used in industrial applications and have many advantages:
Robust and corrosion-resistant
Long-term stability
High accuracy
Low drift
Low hysteresis
Wide operating range (from -200 °C to +1000 °C)
Suitability for precision applications
What is thin-film technology
Thin-film technologies are techniques to fabricate and structure thin layers of various materials on a carrier material. The thickness of a thin film can be a few nanometers or even a few atom layers to several micrometers. A fundamental step is the controlled synthesis of materials as thin films, a process referred to as deposition.
Manufacturing process
Typical manufacturing processes are physical and chemical vapor deposition (PVD & CVD). Further standard processes include electroplating and sol-gel processes are. The constantly increasing requirements from the industry also lead to further development of the technologies. The structuring of thin layers plays an essential role and requires further know-how in masking and etching techniques.
During deposition, sputtering is used to cover the ceramic substrates with a thin layer of platinum or nickel.
The ceramic substrates go into the deposition maschine, where ions start «shooting» at a block of either platinum or nickel until the whole substrate is evenly covered.
A high vaccume inside the machine achieves the optimal layer (smooth layer). 
Further technologies
For the sensing element a structured metallization is produced by a sputter process following by a lithography and etching process. For the completion of the thin-film RTD sensors, further technologies and processes are used, laser trimming, screen printing, dicing, welding, measuring. 
Read more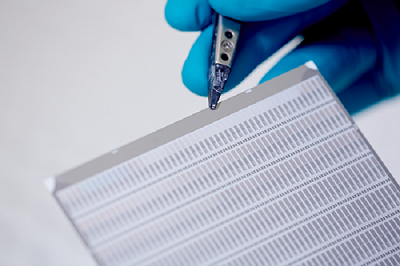 Variable measurables
IST AG uses deposited and structured thin-films metal layer of platinum or nickel onto ceramic substrates as a resistive element to measure the temperature or other measurands like flow.
Furthermore, thin-film technology offers additional opportunities and could be used to develop your own custom-specific sensor with your own ideas.
Read more
Silicon technology
With the growing demand of miniaturization, the requirements of micro electro-mechanical systems for ever smaller and thinner sensors are being met with our continuously expanding portfolio of silicon-based MEMS sensors.