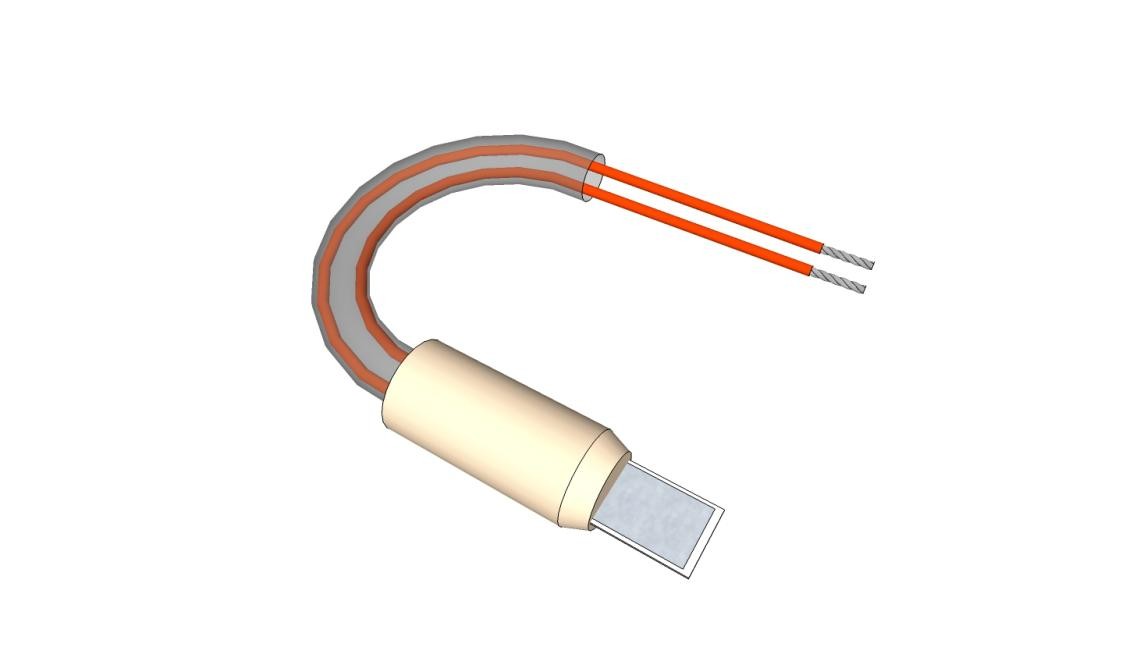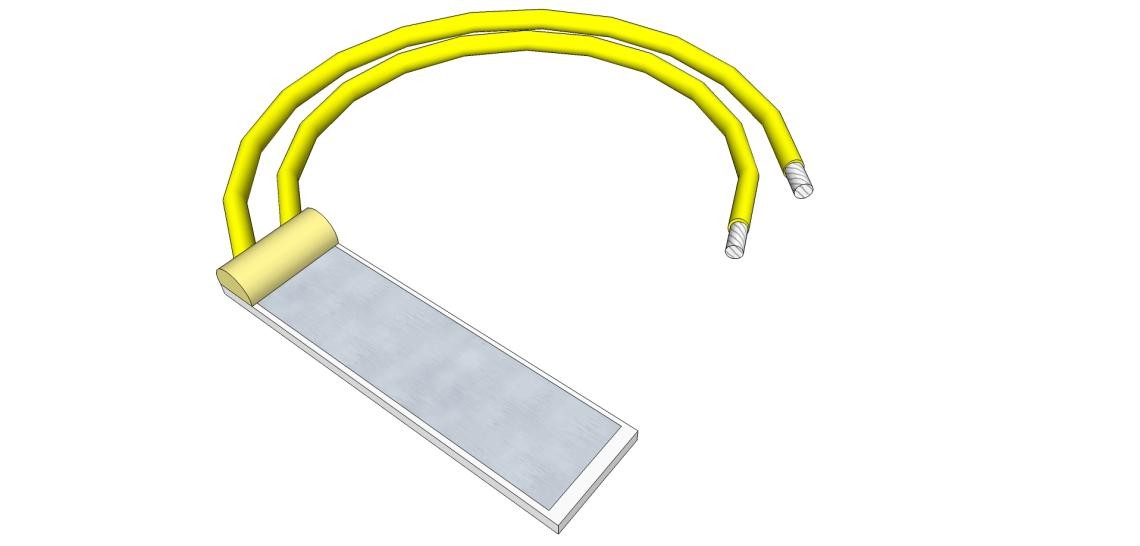 Tailor the sensor to fit your application
The choice of materials, technologies, size, form  and capabilities of our sensor is very large. Our experts help you find the right ingredients for the ideal sensor solution for your application. The following examples are just a few of the infinite possibilities available to you:
Application development
Comprehensive system level integration of thin-film sensors
Our qualified technical team offers consulting, development, and production assistance – we employ simplified embedded front end solutions (electronic and software based), modules, and software algorithms, to support a fast design-in-process for the development of your application and provide ideal sensor operation conditions.
The broad knowledge and experience of our team across a variety of industries provides unparalleled value – specifically with the more complex flow, humidity and conductivity sensors, but also with temperature sensors.
As part of our comprehensive system level integration we offer:
Development of system integration of our temperature, flow, humidity and conductivity sensor components
Design and prototyping of customized sensor components and subsystems such as calibrated electronics/modules to support small and high volume production quantities
Hardware, software, and sensor packaging solutions
Development of conventionally packaged and COB designed, fully calibrated sensor modules
Local measurement and test capabilities with the involvement of certified partners
Access to an international network of reputable companies, institutes, and universities
In-house consultation and training
Our application development team focuses on finding sensor solutions specific for your application requirements.
Select from the available special sensor characteristics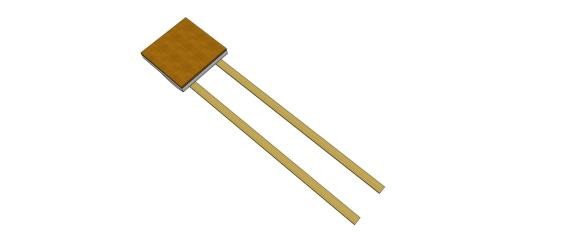 Metallized backside (M)
Can be easily soldered onto a metallic surface - improvement of thermal coupling
Improved accuracy and response time
Also available as RealProbeTemp - sensor built-in into stainless steel probe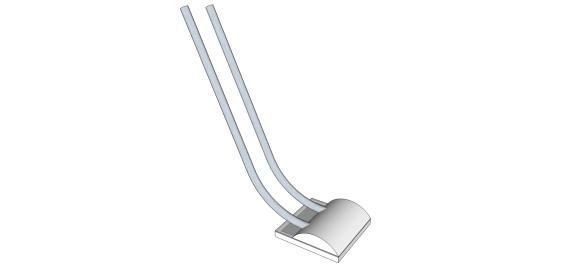 Invert welded and bent wires (U)
For applications with limited space
Optimal for mounting the sensor to the bottom of a tube or a blind hole
Available with metallized backside and extended or directly welded wires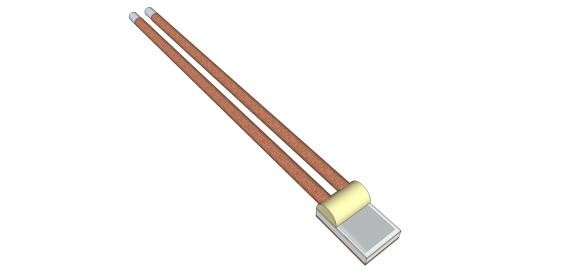 Insulated wires, directly welded
1E Enameled Cu-wire (Ø 0.2 mm), extended wires possible, with stripped insulation and pre-tinned wire ends for easy soldering
2I Cu/Ag-wire or 2L Cu/Ag-stranded wire with PTFE-insulation for outstanding robustness, optimal for connector assemblies or for soldering, welding and crimping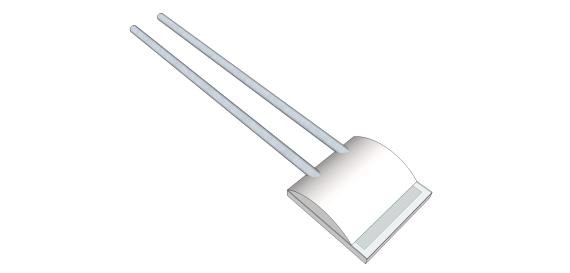 Temperature measurement up to 600 °C in class A (PW sensor)
Precise measuring results up to IEC 60751 F0.15 (IST AG reference class A) within a wide operating temperature range from -200 °C to +600 °C

Combines the advantages of wire wound sensors (high accuracy in a wide temperature range) with the advantages of thin film sensors (robustness, small dimensions and very low hysteresis at an optimal price level)
Available in round ceramic housing (wire-wound sensors can easily be replaced)

The IST AG PW RTD sensor has been developed as an alternative to the traditional wire-wound sensors. The PW sensor combines the advantages of high accuracy and precision of the wire-wound sensors with the advantages of thin-film sensors that offer robustness, small dimensions and very low hysteresis at an optimal price level.

 
Pairs and groups
For applications where the relative deviation between two or more sensors is crucial
Other temperature coeffiecients (standard: 3850 ppm/K)
3911 ppm/K: GOST-norm compatible, IST AG term: PG
3750 ppm/K: partly used in USA as common characteristic curve, IST AG term: PU
3770 ppm/K: especially for automotive applications (up to +1000 °C)
Customer specific sensor adaptions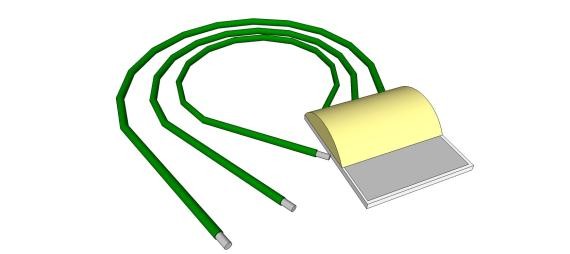 Extended 2- to 4-wire constructions
2- to 4-wire constructions available (depending on application), sensors with extended wires or with wires directly welded to the chip
Various types of wire material and length are available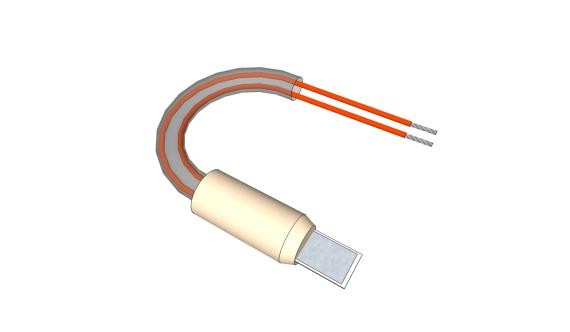 Shrink tube
To avoid electrical short-circuits
Shrink tube covers one or more of the electrical contacts
Various solutions, e.g. shrink tubes placed over the extension point, shrink tubes covering the sensor chip or both in one solution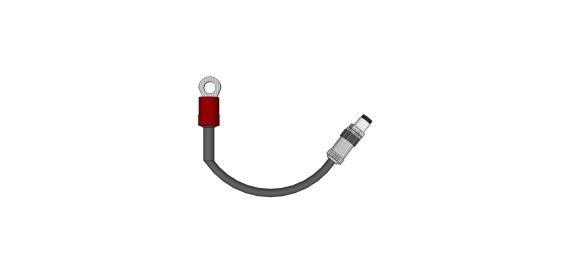 Connectors
Sensor solutions with ready mounted connectors on wire ends for optimized assembly
Various types of connectors for different applications available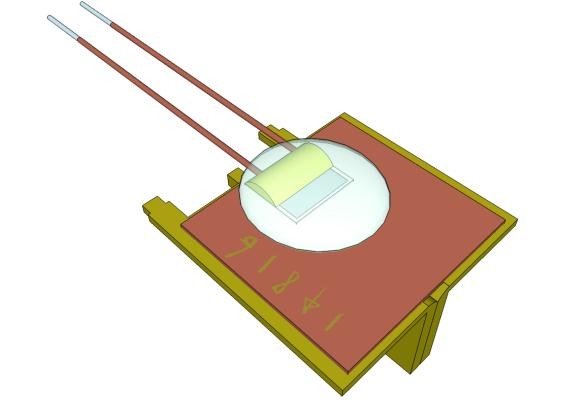 Sensors on sheets/disks
Sensors with metallized backside soldered to metal sheets, disks or in caps
Optimal thermal coupling 
No need of in-house soldering technology
Sensors in housings
Conventional way: after inserting the sensor, the housing is filled with an epoxy, polyurethane or silicone
Alternative: sensor is soldered to the bottom of the housing (better thermal contact, faster response time)
Housings are available with various diameters, lengths and materials
Easy integration in various applications - optimized assembly at the customer site