An interview with Jörn Lützen, new CEO of IST AG
Dr Jörn Lützen was appointed new managing director of Innovative Sensor Technology IST AG as of May 1, 2021. He studied physics at the Technical University of Clausthal, Germany and earned his PHD at Arizona State University in Tempe, USA. The 53- year-old grew up on the German North Sea Coast, is married and has 3 children. He likes to spend his free time climbing, skiing and sailing.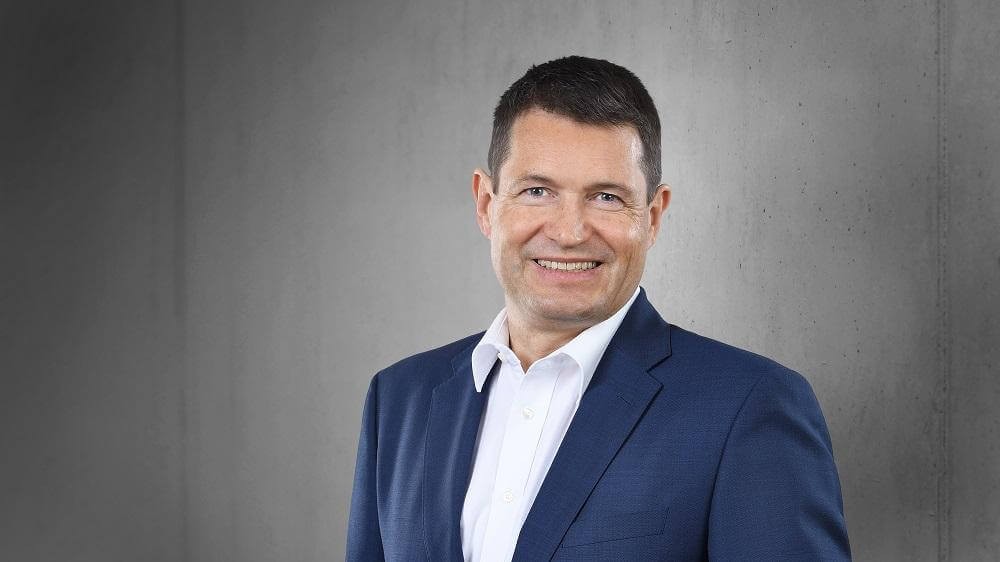 What do you see as IST AG's major strengths?
In short: Our wide product portfolio, our well-functioning team and an owner who believes in how we manage IST.
Our product range with physical, chemical and biological sensors as well as new product ranges, such as micropumps and RNA extraction kits allows us to supply customers over a wide range of industries. They stretch from automation to IoT, medical technology to meteorology, from HVAC to (aero)space, just to name a few. Therefore, we don't have all eggs in one basket and are not immune but quite resistant to market fluctuations.
IST AG's team is also a major success factor. The company encourages trainings and professional development of its employees to help them grow professionally. We have many long-term employees in a variety of professions: From our sales and R&D department, who are constantly thinking out of the box to find new approaches and solutions for our customer's requirements, to our reliable and dedicated production employees.
And lastly, we have a long-term committed owner in the Endress+Hauser Group, who encourages us to move forward with new ideas.
Where do you see IST AG's challenges?
If the past year has taught us anything, it is that nothing is certain. There are industries struggling with survival, others have difficulties meeting their delivery deadlines due to major delays in raw materials and component supplies. IST AG was very fortunate to meet and, in some areas, even exceed our targets for last year. Our daughter company, AJ Innuscreen, for example, was suddenly faced with unexpected high order volumes for their RNA extraction kits, which are used for life-science tests, including Covid-19.. Another project for the  Indian market started to increase the demand  for a PCR testing devise used for diagnostics purposes  which includes Covid-19 testings, as well. So, while some of our products underperformed last year, we had to increase the production significantly for others. The key is to be able to react flexibly to the market's demands.
You have been with IST AG since 2009. What was your biggest challenge or accomplishment so far?
One of the major tasks was to help IST AG grow from a company with a headcount of around 135 to over 400 today. I was in charge of finding the right location for our new headquarters and managing its construction. Originally located in Wattwil, Switzerland, we wanted to remain within a commutable distance for our valued employees, but also find a spot that would allow growth in the foreseeable future. After moving into our new facility in Ebnat-Kappel in 2012 it only took seven years until the inauguration of our extended facilities. Another important challenge was increasing the level of automation, which continues being a focus area.
Does a new CEO also mean a new strategy for IST AG?
Of course, every leader has his own style and strengths. However, our next milestones have been laid out by the extended management team a while back. Our short-, mid- and long term- strategies and goals are defined, and we will be moving forward with our targets as planned.
Is IST AG still growing then?
Yes, our next major project is increasing our production capabilities in Roznov, Czech Republic, where we are building a new production plant. While it will have a small R&D lab mainly for our paste production, it will mainly be a production facility.
Does this mean less production in Switzerland?
No, this is in addition to our current production capabilities. Our production here will still be ongoing and focusing on adding value through assembling our sensors for customer specific requirements. And we still have a fully automated production line here for large order quantities. With our expansion in Roznov, we are meeting the requirements of the growing demand of mass production to support our fully-automated production facility in Ebnat-Kappel. Our promise of short-time-to-market will benefit from the additional production capacity. 
Are you also expanding your product portfolio?
While we are looking into new possibilities to broaden our product portfolio by further parameters, we intend to remain in place in the value-added chain. IST AG is a developer and manufacturer of sensor components. We are "growing in width", meaning extending our product portfolio by working with new materials, probe assemblies, and making adjustments needed for customer specific applications.
Is it hard to find qualified personnel?
IST AG is a respected brand with great reputation in the sensor industry, and we have good connections to universities, from where we often recruit our research personnel. But we also invest in the new generation by offering apprenticeships in more specialized jobs. E.g. in the beginning, it was hard to find apprentices for the position of physical laboratory technician, as it was an unknown profession. But through a good word of mouth of the trainees we now always have several applicants for the apprenticeship. Many move on to study physics, and who knows, in a few years, we might be re-employing them when they decide to settle down again where they grew up.
I consider myself very fortunate to become the managing director of the IST-team, as it is thanks to our well-accomplished personnel that we are where we are today. 
You used to work for large companies, such as Motorola and Infineon. What made you come to work for a small company like IST AG?
When I flew to Arizona for my doctorate, I discovered how much I enjoyed stepping into the unknown. I love a new challenge! In large companies the influence a single person can take is not as significant as in a smaller company. The attraction was in being able to oversee the whole service chain, from the purchasing of raw materials to the end product being shipped to the customer – and everything in between. A company is like an organism with people and machines interlocking and depending on each other. I am fascinated by all technical aspects and challenges, but also by human interaction.
You come from the north of Germany, was it hard to adjust to living in a village in the mountains?
My wife Katharina and I fell in love with the area when we first came mountain climbing in the Alpstein mountain range in 1999 – so the Toggenburg valley wasn't unknown to us when we moved here 12 years ago. In the meantime, we have put down roots and feel at home here. My third building project in Ebnat-Kappel was our own house, which we recently moved into. Our children grew up here, are fully integrated and speak Swiss-German.
And to round off the Q&A, what word would describe you best?
(laughs) Well, I'd have to say "adventurous". Though not in a reckless sense. I like leaving my comfort zone, stepping into the unknown and facing a challenge, learning to understand it and making a difference – a bit like climbing a mountain and enjoying every step of the way.