Fast-response and continuous gas flow monitoring with the new SFS Flow Module
Innovative Sensor Technology IST AG expands its product portfolio with a new module. The SFS Flow Module is a ready-to-use, linearized mass flow module for gases.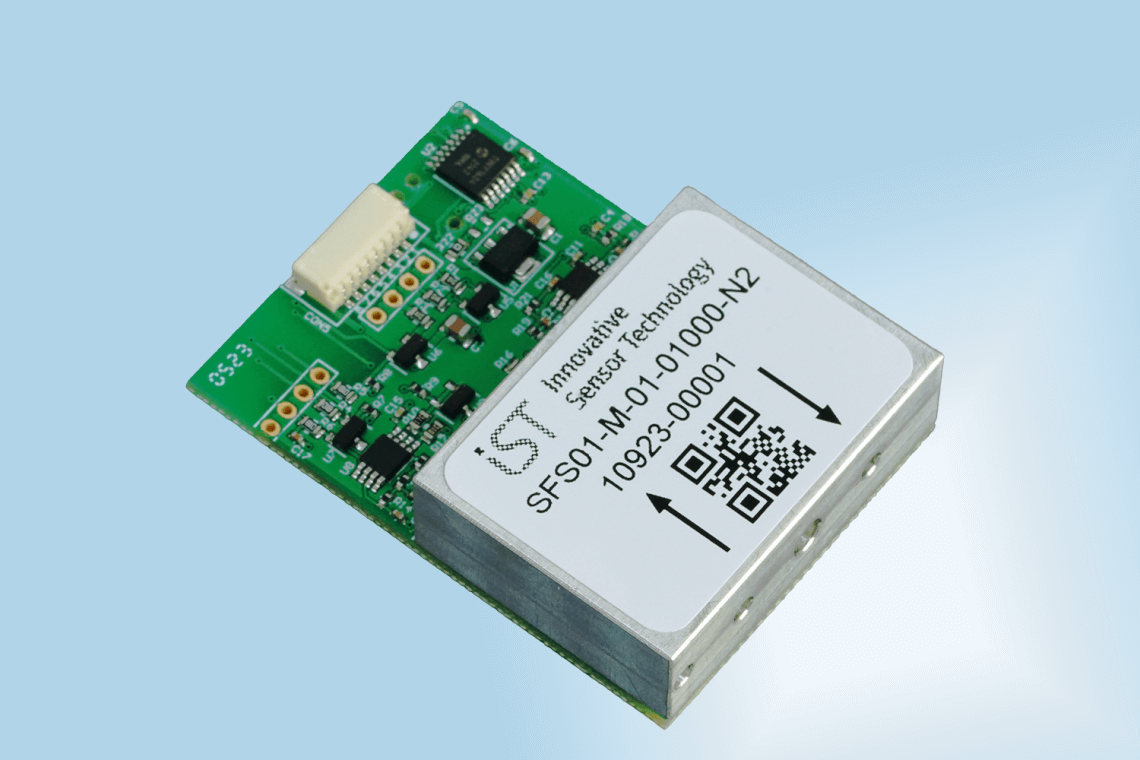 The SFS Flow Module is primarily used in gas supply, gas dosing systems, analyzers and manifolds, but is also suitable for process control, e.g. in modified atmosphere conditions for the measurement of low flow rates. This makes this flow module ideally suited for integration in medical devices. In environmental technology the SFS module can be used in measuring instruments for gas analysis and for continuous emission monitoring.
 
Thanks to its bi-directional calorimetric measurement, the SFS Flow Module provides fast, continuous gas flow monitoring with a response time ≤ 20 ms. It comes factory-linearized with a repeatability of 0.2 % and an accuracy of up to 2 % f.s. and is available in three versions for different flow rates +/-50 sccm, +/-200 sccm and +/-1000 sccm. The flow module has both, an analog and a digital I2C output and is equipped with two address pins. Another advantage of the new SFS Flow Module is its compact design. With an installation space of only 50 x 40 x 20 mm, it is sufficiently small for integration into a measuring unit.